Kimi Raikkonen's heartfelt gesture to a crying fan at the Spanish Grand Prix is among the nominations for the 'Best Sporting Moment of the Year' at the Laureus World Sports Awards. After Raikkonen retired from the race following Turn 1 contact with Red Bull's Max Verstappen, television cameras instantly picked out Ferrari fan Thomas Danel crying in the grandstands, which was met by a chorus of sympathy from the Spanish crowd. Footage also quickly did the rounds on social media.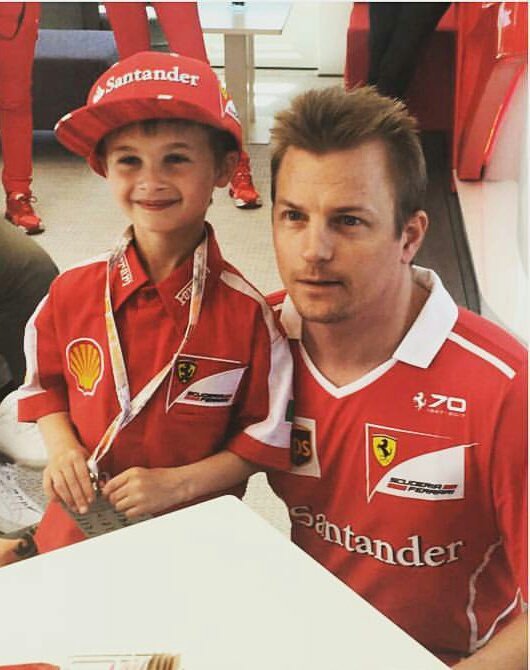 The six-year-old, clad in all red, was then tracked down by Ferrari, who invited the distraught youngster and his family into the paddock and Scuderia motorhome, where he met his hero. Danel, visibly overwhelmed, shook Raikkonen's hand, before he was handed a signed cap and enjoyed a photo opportunity with the Finn.
Footage of the meeting was relayed on the world feed, where fans both at the circuit and at home praised Ferrari and Raikkonen for providing a young F1 fan with a memory to savour, in what was a wonderful act of goodwill.Laureus has included the gesture in its August shortlist for best sporting moment, where it goes up against five other videos. The monthly winner (along with four other winners from September to December) will then go head-to-head in another public vote to announce the overall winning moment at the 2018 Laureus Awards Ceremony.
Raikkonen currently holds 48 percent of the votes, six percent clear of Barcelona's stunning comeback against Paris Sant-Germain in last season's Champions League.